National Maintenance

&

Construction, Inc.
Nationwide, Multi-Site, Single-Source Facility Maintenance & General Construction services.


National Maintenance

&

Construction, Inc.
Celebrating 21 years of service!
We understand that in today's fast-paced, complex environment, your needs are paramount. NM&C delivers knowledge, experience and expertise combined with a national network of technicians, resulting in unparalleled customer satisfaction. One phone call gives you the peace-of-mind that there is one less thing you will need to worry about. NM&C unburdens you to focus on what you do best.
With combined senior management experience of 50 plus years, NM&C provides extensive knowledge and background in facility types that range from residential to retail and banking to restaurants and hotels.
I've worked with many different contractors over my 20-year career with retailers such as T-Mobile and Starbucks and it is not often I work with a contractor that is as thorough and attentive to detail as NM&C. The projects are done right, through effective communication and a teamwork approach to getting it done on time… Read more "Robert Easley"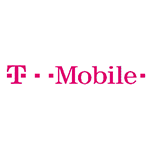 Robert Easley
Sr. Program Manager, Sales Operations Services
T-Mobile
"We had such a positive experience with NM&C that we now use them as our contractor of choice across the nation. I have personally worked with NM&C on many projects (remodels, additions, facilities, etc.) I believe one of the most important criteria in selecting a contractor is 'do you trust them.' I cannot think of one time I thought NM&C was making a decision that was in their best interest and not ours."
Brent M. Wilton, CON-WAY Freight
Facilities Maintenance/Construction Engineer
Facilities have issues every day, NM&C has the solutions 24 hours a day | 7 days a week | 365 days a year. Our approach to providing the highest quality Facility Maintenance services is very simple – it's all about trust, competence and integrity. This is what NM&C provides customers on each and every Service Request each and every time.
Since it's inception, NM&C has maintained a total focus on being a professional company providing an optimal and friendly service to it's customers. We believe in a policy of "going the extra mile" to ensure total customer satisfaction. With a vast background in various types of construction NM&C brings your vision to life FAST.
We would like to take a moment to welcome our newest Customer, Pollo Tropical a restaurant chain with 250 locations within the …
We would like to take a moment to welcome our newest Customer, The Fresh Market a grocery store chain with 176 stores in …
We would like to take a moment to welcome our newest Customer, Pitt Ohio, A freight carrier with 21 locations in 8 …
Transparency Through Technology
At NM&C, our advanced technologies leverage automated systems to both coordinate with vendors and keep our clients up to date with timestamped reports. This seamless customer experience provides unparalleled responsiveness and peace of mind, ensuring your needs are not only addressed in a timely manner, but with transparency every step of the way.
Top 5 reasons why NM&C is the partner of choice
Integrity: trust is at the foundation of our relationships, not only with our customers but with our vendors, suppliers and sub-contractors alike.
Performance and excellence: we value high quality performance and aim for excellence and transparency in everything we do. Our proven track records speaks for itself.
Customer Service:  NM&C has a clear focus on customer experience as a top priority, with processes and technologies in place that create world-class experiences for customers and partners alike.
National Coverage: NM&C has had the unique ability over the past 21+ years to garner a tremendous database with well over 50,000 suppliers, vendors, and subcontractors.
Unbeatable Value: At NM&C Inc. our aim is to exceed our customer's expectations as the leader in providing superior construction and maintenance services throughout the nation.