16
Partnership Duration
(in years)
8162
Facility Maintenance Requests
Pricing – Hundred of thousands in savings!
R + L Carriers:
Over the years NM&C has assisted in projects ranging from simple facility maintenance calls and insurance claims to the re-build of a 75,000 sf facility that was devastated by a tornado.  Nearly every project came in under budget as a direct result of the negotiating power that NM&C has due to their national footprint and large pool of qualified vendors. .
Trust – Do you trust your contractors?
R + L Carriers:
As mentioned in my testimonial above trust is paramount. We trust NM&C to the point that we have provided NM&C with open PO's (no final dollar amount) to complete projects upwards of $50,000.00 and trust that the final cost will be more than competitive. When competitive bidding of a project is just not possible due to a strict timeline NM&C is our contractor of choice.
Management Team – I couldn't ask for a greater team of Professionals!
R + L Carriers:
NM&C's team of project managers has helped me sleep at night knowing my projects will simply get done right, the first time, on time!
---
Back to Case Studies
R+L Carriers has worked with National Maintenance & Construction Inc. on many different projects over the years. These projects have ranged from complete renovations of our properties to simple bollard replacement. I believe one of the most important criteria in selecting a general contractor or facilities maintenance company is, "Do you trust them?". In every project I've conducted with NM&C, I cannot think of one time I thought NM&C was making a decision that was in their best interest instead of ours. EVERY bid received from their company was significantly lower quoted. NM&C has saved our company THOUSANDS of dollars over the years, while at the same time performing quality work! Secondly, they are prompt and assertive while providing the best quality and professionalism. I've never had to ask twice or second guess their work performance. Any question I presented, was answer with confidence and accuracy; that in itself is so reassuring! Without a doubt, NM&C has proven to me to be a quality company run by quality people. I HIGHLY recommend NM&C on the basis of knowledge, honesty and integrity, as you will not find a better company and you will not be disappointed!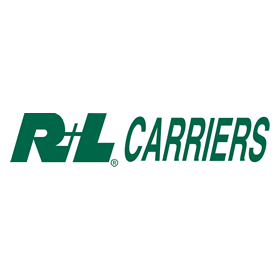 Jyl R. Moore
Compliance Coordinator, Assist. VP-Safety
R + L Carriers