11
Partnership Duration
(in years)
4550
Construction Projects
8500
Facility Maintenance Requests
Workmanship – Finally "ZERO" Punch
T-Mobile:
While working with NM&C over the past several years we have noticed a trend… NM&C punches their projects BEFORE we arrive on site, resulting in nearly a ZERO punch list each and every time. This ZERO punch list has allowed for an expedited store opening with less stress on our store staff.
Rollout –  Hundreds of locations Completed
T-Mobile: 
NM&C's staff of professional Project Managers and Site Superintendents allowed T-Mobile to rollout our MTC  (market learning centers) locations with speed and accuracy. Our original goal of 8 months turned into 5 months with the help of NM&C. Not only did NM&C assist with this rollout which consisted of 23 locations but NM&C also serviced our rollout of CAT6 installs at over 250 locations in less than 45 days.
Project Management Team – Peace of Mind Guaranteed
T-Mobile:
I cant thank the NM&C project management team enough as they have truly given me the promised "peace of mind" that my projects will be completed on time at or under budget with the type of professionalism that is needed in this industry!
---
Back to Case Studies
I've worked with many different contractors over my 20 year career with retailers such as T-Mobile and Starbucks and it is not often I work with a contractor that is as thorough and attentive to detail as NM&C. The projects are done right, through effective communication and a teamwork approach to getting it done on time and under budget. I look forward to working with NM&C in the very near future.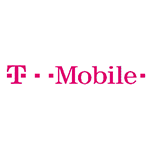 Robert Easley
SR. PROGRAM MANAGER, SALES OPERATIONS SERVICES
T-Mobile USA