Eliminate business downtime with HVAC and refrigeration services from NM&C. When HVAC units fail, your business loses productivity. Let the licensed HVAC experts at NM&C step in to resolve failures and maintain the function of your equipment. Whether you are in need of preventative maintenance or an emergency response, you're in good hands.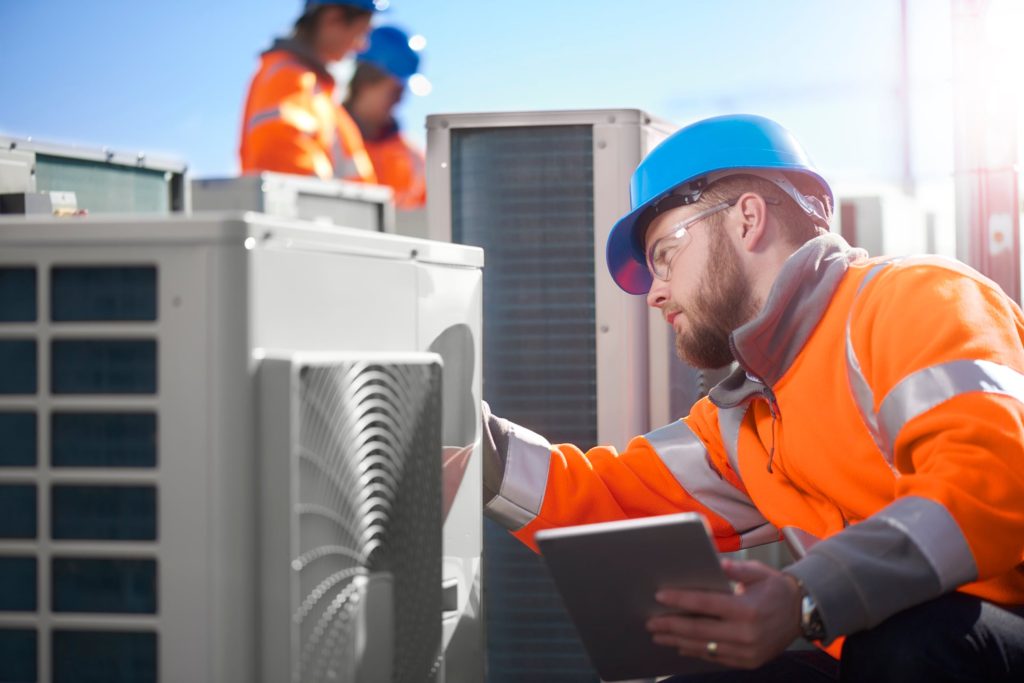 Routine & Emergency Refrigeration Care​
No matter the season or climate, HVAC systems require ongoing maintenance to function at their optimal. Ensuring code compliance and addressing regular air quality assessments can help prevent emergency situations such as failures or shutdowns that can throw a wrench in your operations. At NM&C, we are as committed to the longevity of your equipment as you are. That's why we offer preventative maintenance for your HVAC and refrigeration systems, including:
 Air Balancing
 Inspection and Filter Replacement
 Air Quality Assessments
 Energy Analysis
 Demand Services
 Pre-lease Inspection
 Emergency Replacements
 Zone Controls
 Thermostats & Controls
Landscaping
Lot Stripping/Paving
Parking Lot Sweeping
Snow Removal
Tree Services
Have an HVAC service project in mind?